Dlt resources
A project by: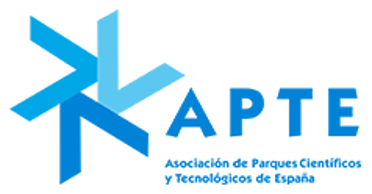 Company intro and use case overview
The Association of Science and Technology Parks of Spain (APTE) signed a collaboration agreement with Telefónica to launch a private and independent blockchain network through which to offer fast and secure access to this technology to the more than 8.000 companies and entities located in the 52 science and technology operational parks that are members of the Association. The companies in the parks have the opportunity to access a reliable, safe and trustworthy environment (sandbox) where they can develop activities in Blockchain related to the certification of innovative entities and tokenization.
Outcome of using blockchain
For three months Spanish Science and Technology Parks can test the different applications that the network provides them, as well as two use cases deployed in it, related to the certification of innovative entities and the tokenization of activity. Through the first of these use cases, APTE will provide a digital certificate to companies and entities in the Spanish Science and Technology Parks and their environment that will prove the innovative nature of them, as it will be registered in its private network of Blockchain (BLOCKPCT) and will be publicly visible, through the public access of BLOCKPCT, to any entity or body willing to consult it. The second use case is related to animation and community creation processes within parks, through systems of gamification and tokenization of the activity carried out by the workers within their entities to contribute to the improvement of the ecosystems that represent the Spanish Science and Technology Parks. To do this, the parks will have to issue tokens that can be redeemed for "goods or services" of value determined by the parks' own managers and that can be acquired by persons and /or companies requesting them and carrying out the associated activities to obtain them. To carry out activities in this network, companies do not need to have great knowledge of this technology, nor to make any kind of investment, since the network itself will provide them with a friendly, as well as reliable environment, in which companies and entities can easily test what specific activities in their daily work the following TrustOS APIs they can use: TRACK: allows the traceability of digital assets in blockchain. TOKEN: support the creation and management of transferable value to build new markets or the development of gamification strategies. TRUST: enables copies of blockchain private network information to the public in order to provide more transparency to the activity. SETTLE: Facilitates operations such as financial reconciliation of multiple entities.